Tree Services ~ Tree Trimming, Tree Cutting, Tree Removal
C & D Tree Service provides reliable tree removal service in Western Colorado at reasonable rates!
With over 25 years of experience in commercial and residential tree removal services, C & D Tree Service specializes in tree cutting and removal, tree trimming, stump removal/grinding, mulching, tree spraying, and lot/land tree clearing.
Best way to trim or prune trees? Hire a pro!
See what our customers say and see more before/after pics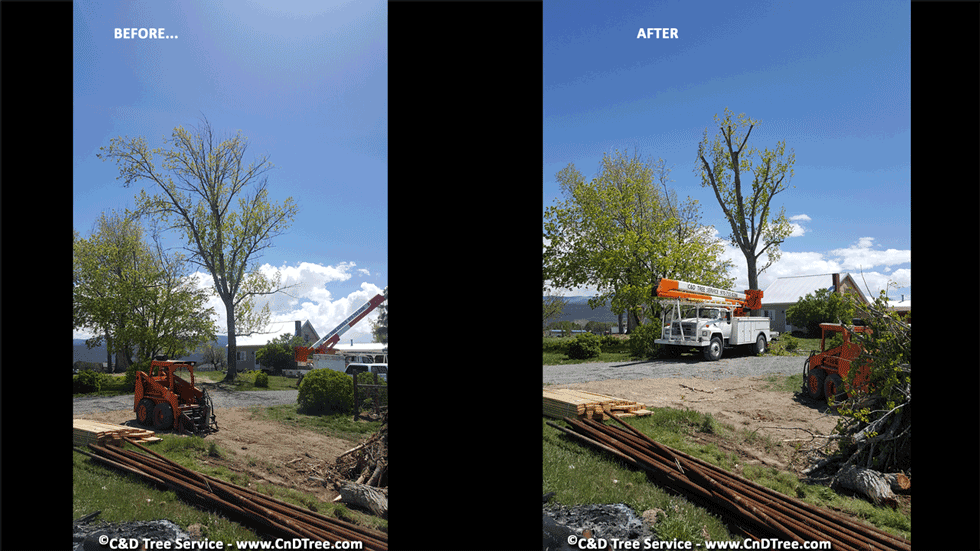 Call 970-755-0286 to set an appointment for a free estimate. Our experienced and insured specialists will bring you a well-rounded approach to meet your tree service needs; and, they are ever-mindful of protecting your home and property during the tree trimming and removal process.